Looking for a private office?
Fill in the form below
SERVICED
OFFICES IN
NAIROBI
Looking for a flexible office for your team in Nairobi? Our private office spaces are designed for businesses looking to have a practical and convenient workspace.
Your team can benefit from joining a vibrant community while having the luxury of an enclosed office space to build your company culture.
Looking for a private office?
Fill in the form below
THE PERFECT FLEXIBLE OFFICE SOLUTION
Variety – Whether you're looking for a two-person office or you need a corporate space for your team of 100 people, we have a space ideal for your team.
Flexibility – With the option of elastic short-term license agreements that quickly adapt to your space requirements, helping you scale your space as your team grows.
Affordable – No fit-out costs, no legal fees, just pay a one-time refundable deposit and get your plug-and-play, fully-furnished office serviced with premium amenities.
All-inclusive – We offer all-inclusive transparent pricing with no hidden costs.
Serviced – We take care of everything related to your office operations so you can focus on more important things. From cleaning to utilities to maintenance, we've got this covered.
Instant – From one day to the next, we can set you up with an office solution almost immediately, you just need to decide on the room and location that suits you best.
INCLUDED IN YOUR SPACE
All private offices come fully serviced and furnished as standard, we offer a variety of lockable storage options to suit your needs.
Fresh water, tea and coffee are provided to your team and visitors, throughout business-hours
High-speed Wifi internet and back up links and power for max up-time
Members of our private offices get access to our other locations to work from when it's more convenient
Receptionist service and waiting area for your visitors
Accessible and bookable on demand meeting rooms
Access to all shared spaces – balconies, kitchen, lounges, within Nairobi Garage
Options to brand your space with your organisation's unique identity
MEMBER & EMPLOYEE BENEFITS
As member of Nairobi Garage, you get more than an office space, you get the benefit of our value added services giving your business the edge to stay ahead.
Curated business Services
Network of like-minded businesses
Productive and secure environment
INTRODUCING MORE FLEXIBILITY
To help meet the changing demands of the day – we are now providing add-on services to our Private Office options, for companies managing remote teams with rotating or flexible office access.
FLEX ROOMS
You can now book private rooms on a daily basis, and in advance, for the days you need to be together in one place.
We will provide a room that allows you space to be distanced, while still together.
Pay from Ksh 1,500 per person and book recurring slots up to 30 days in advance.
Plus:
Booking calendar to schedule time in advance
Option to pay per room or per person
Discounts on recurring bookings
Flexibility to blend daily and monthly rooms
Who is this for?
For a fully remote team – that may be meeting one day a week or a month.
Or, for a dynamic team – where a core of your team needs full-time space, and others need only to meet on occasion, get a FLEX ROOM as an add-on option to your core requirements.
TEAM SCHEDULING
Reduce your space needs and be extra efficient with resources, with smart space scheduling – provide your team rotating access to an office.
If you need a way to manage space access on a day-to-day basis. We have the technology to do this seamlessly for you.
We can provide you with:
Booking platform for employees to book spots available in your room

Visibility to monitor who is using the room

Management to ensure no overcrowding of the room

Extra overflow space if someone shows up and the room is full

A weekly report on utilisation and suggested optimisations
Who is this for?
For a team that requires different departments to work together in shifts.
Or, where employees are offered the option to come to the office in a rotating shift so everyone has the option of working from home and office, when they require.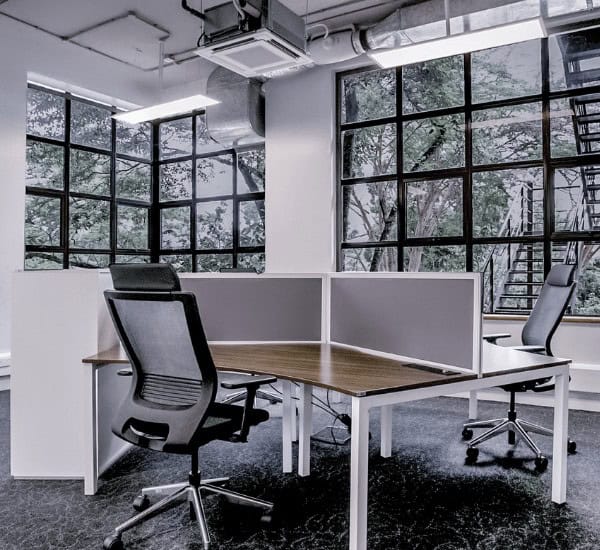 Need to talk to someone from our team?
No problem. Our team adds a personal, professional touch to each Nairobi Garage location and is committed to empowering members in every possible way. Leave your details and we'll get in touch.
Alternatively, reach us directly via:
Email: join@nairobigarage.com
Telephone: +254 755 556 955